The Best Seat Covers You'll Ever Own!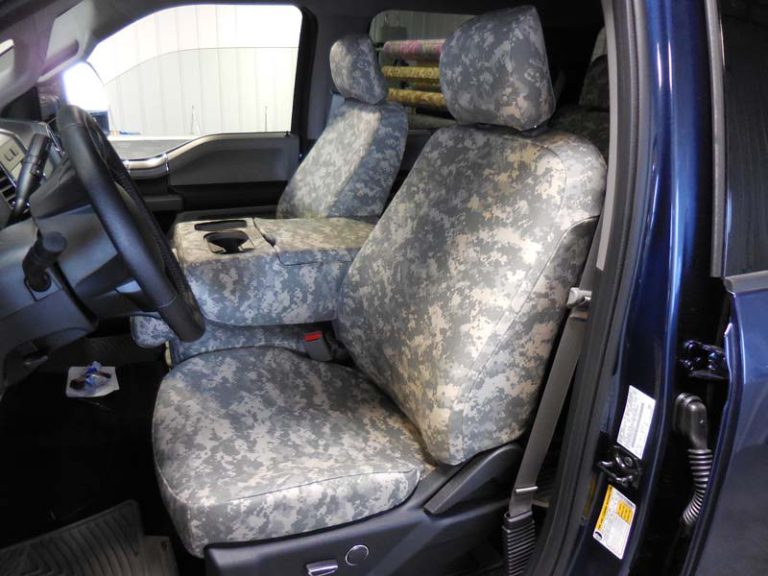 Headwaters Seat Covers
Since its founding in 2006, Headwaters Seat Covers has been a Montana-based manufacturer for almost two decades.
The seat covers we produce are 100% American-made, using the finest materials sourced in the United States.
Our personalized service, quality products, and American craftsmanship is what distinguishes us from our competition.
Headwaters Seat Covers Commitment to Quality
Our goal is to provide a personalized buying experience for our customers.
Orders are confirmed, helping ensure accuracy in getting our customers the right seat cover.
Our seat covers are constructed of durable CORDURA® nylon, designed to stay in place, and take the abusive wear and tear for years to come.
Each cover is precision cut using our specialized CNC machine, then sewn by our highly experienced and detail oriented production team.
Finally, quality control is implemented at every stage of production.
For additional information, please follow the links below.
Headwaters Seat Covers Live Help
Our customer service team will assist you with questions or concerns about our seat covers using our decades of experience.

Whether you choose today's technology, or a good ol' fashioned phone call, we can help you.

We understand that finding the correct seat cover has been challenging for many of you in the past. Our methods of seat confirmation helps ensure you are getting the right seat cover.
To reach our Customer Service Department, please click the "Contact Us" link below.